Agroforestry project of the Gemeinschaft Haslachhof e.V.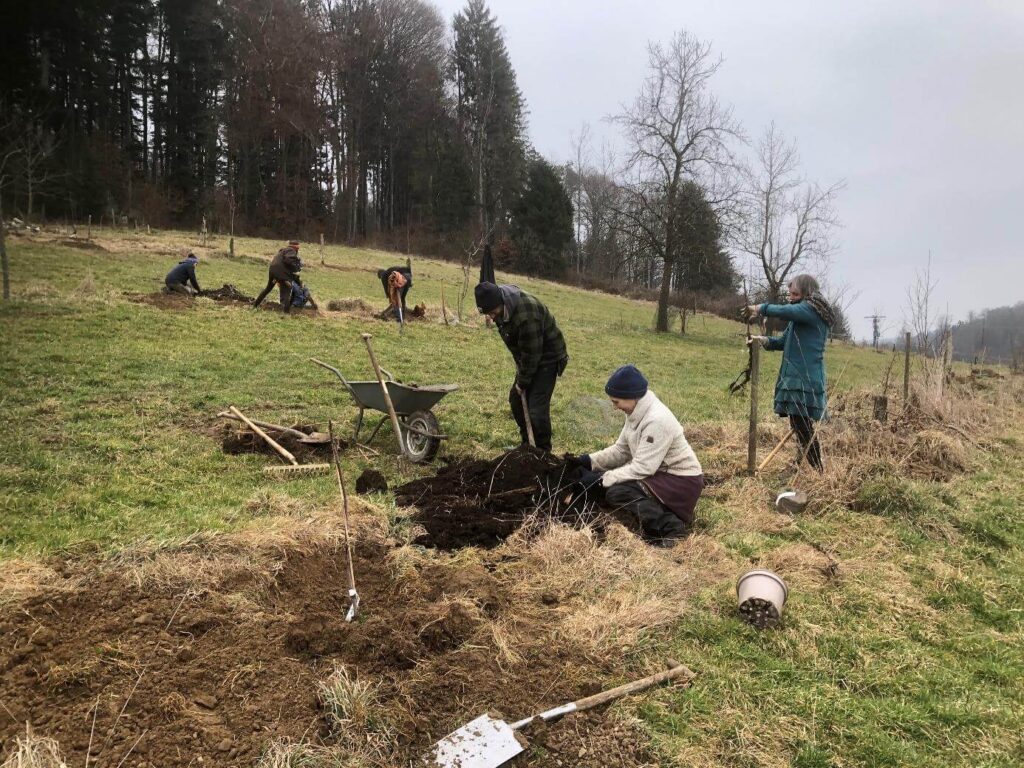 At Haslachhof in the Deggenhausertal, 9 adults and 7 children live together. The farm, located in a secluded location, is intended as a community place that should also be available to future generations. Therefore, the site is gradually being developed into an inspiring living space for regenerative agriculture and permaculture. The people live there with horses, sheep, goats, and chickens and in deep connection with nature.
Already in November 2020, about 800 trees and shrubs were planted on the Haslachhof. Now, the association was looking for a way to further expand the agroforestry system. With the support of the Daniel Schlegel Umweltstiftung, around 500 additional trees could be planted in February 2023 to complement the existing system, including the following:
Trees: Turkish hazel, wild cherry, maple, rowan, pecan, walnut, pear, apple, fig, almond, birch etc.
Shrubs/Berry fruit: Oleaster, hazel, mulberry, raspberry, aronia, Siberian peashrub, sea-buckthorn, Nanjing cherry etc.
Wild shrubs: Hawthorn, blackthorn, goat willow, basket willow, wild hazel, elderberry, sea-buckthorn etc.
Since there are no problems with voles at Haslachhof, no vole protection is necessary. The trees were planted with support stakes and protection against deer browsing. In this project, the association mainly focuses on diversity, species conservation, old varieties, and climate resistance. In selecting plants, they did not only rely on proven native species but also planted some climate-resistant, non-native species like persimmons, pecans, jujubes, oleasters, or strawberry trees. So far, the experiences with them have been very good
Positive effects of the agroforestry system:
Erosion and wind protection
Year-round habitat for soil organisms and insects, bird protection through hedges
Targeted control and infiltration of surface water
Creation of new habitats
Promotion of species diversity and biodiversity
By funding this project, the Daniel Schlegel Umweltstiftung supports a path toward more regenerative agriculture with various positive effects on nature.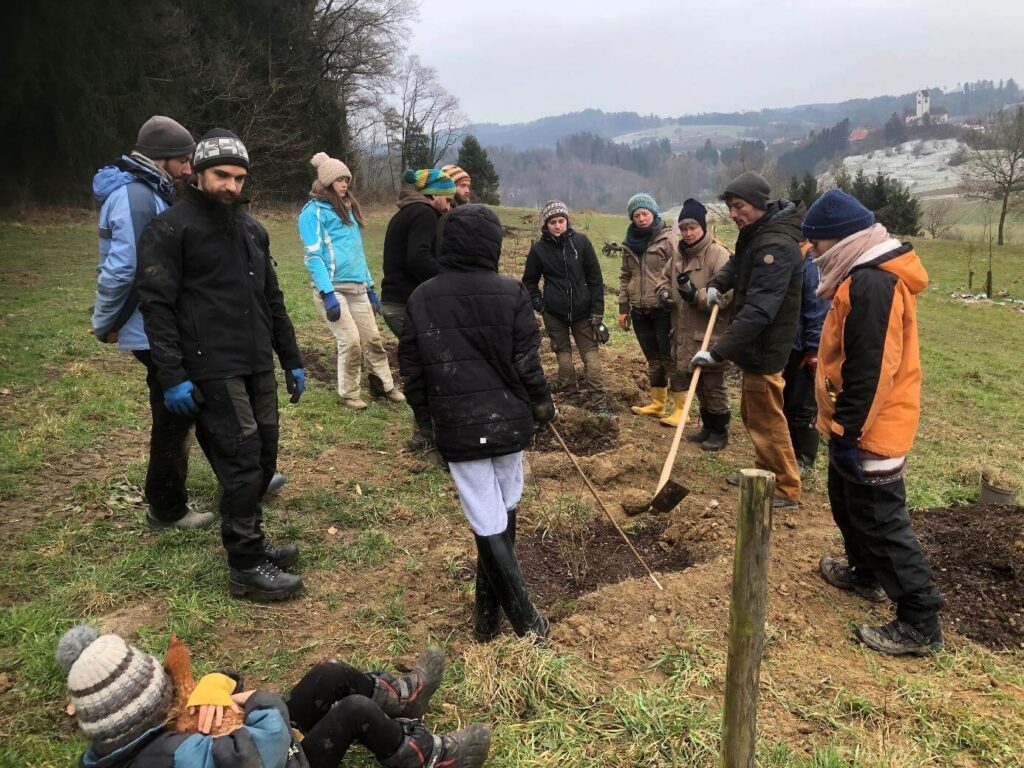 Planting of around 500 trees
Deggenhausertal in Baden-Württemberg, Germany
Gemeinschaft Haslachhof e.V.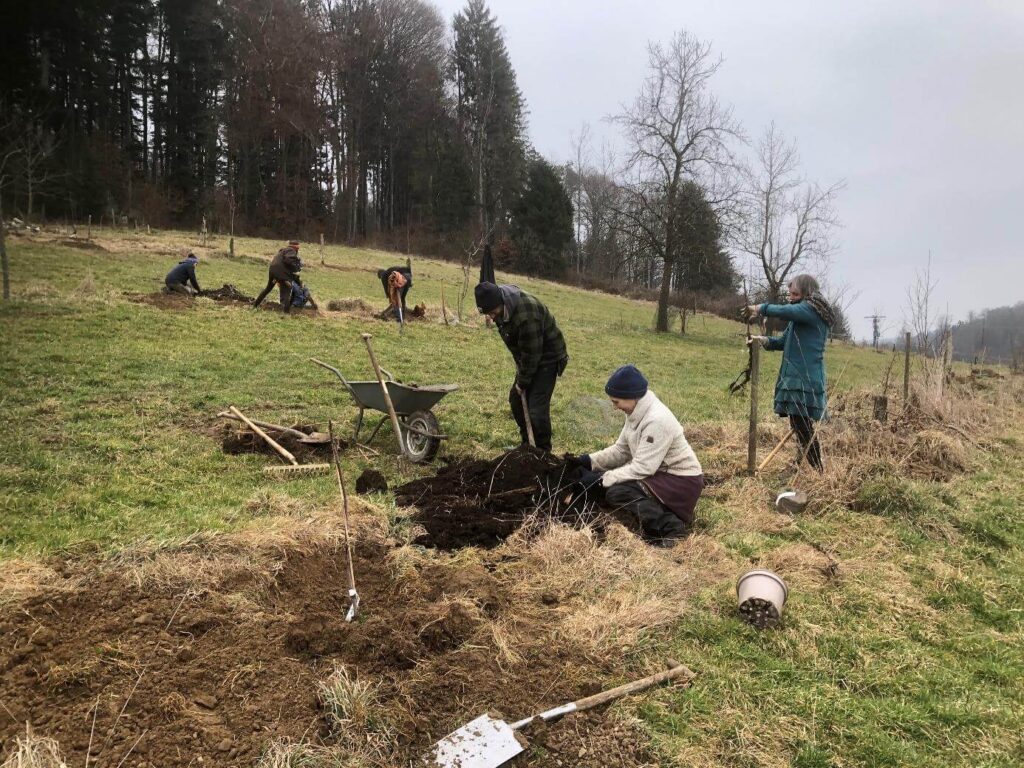 Thanks to the financial support of the Daniel Schlegel Umweltstiftung in the amount of €20,000, 620 new trees, palms and vines were planted in...